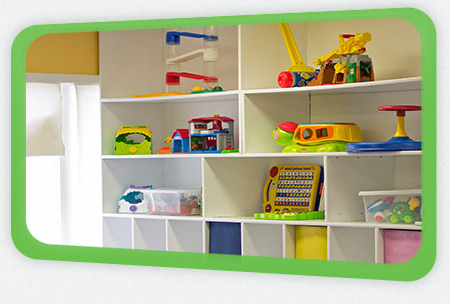 Toddler & Early Preschool
As your child grows into a toddler, early preschool becomes a pivotal time.
Their lives are full of wonder, which is also a time of discovery and learning. Our priority is to provide an environment that builds a strong foundation for learning and encourages a child's natural curiosity to discover the world around them.
To meet these goals our teachers encourage the children to learn colors, shapes, letters, motor-skills, communication skills and early science through playing, music, reading, creativity, social interaction, language repetition and hands-on activities. Teachers use teachable moments to make observations while the children explore using all their senses and abilities.
Our toddler and early pre-school room includes children 18 months to 3 years. Each child is encouraged to develop to his/her fullest potential. Teachers individualize lessons for each child to experience successes every day.